Creating Christmas decorations for the tree can be simple and fun. All you need is timber, a drill, paint and a rope.
Watch this how-to video and check out the pictures below on how to create this little Christmas house. Using this simple idea you can design and create a variety of decorations at this festive time.
Begin with length of timber (7cm x 4cm) Plus timber scraps to use as stamps; pencil; ruler; circular saw; drill; paintbrush; red paint; black paint; rope
Step 1: Mark the centre point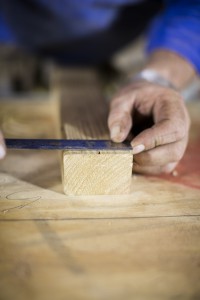 Place the timber on the table longways vertically. On the top edge, mark the centre point.
Step 2: The roof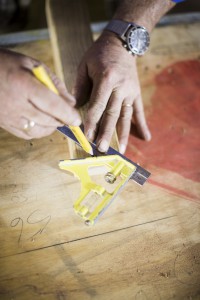 To create the roof line, rule a diagonal line about 45° from the centre point to the right, towards the outside edge. Repeat on left side. The lines don't have to be perfectly even – it's better if your house is a bit rough looking.
Step 3: Circular saw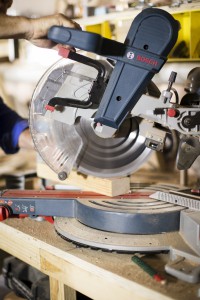 Use a circular saw to cut along the lines, creating the house shape. Now work out how big your house needs to be and mark the bottom line – about 7cm down from the roof line. Cut along that line with the saw.
Step 4: Drill a hole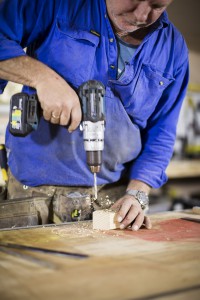 You need to be able to hang your decoration, so drill a hole right through, near the roof peak.
Step 5: Paint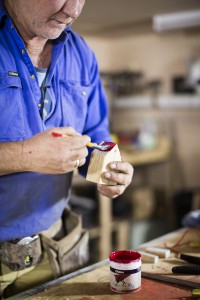 Paint the roof red.
Step 6: Windows and door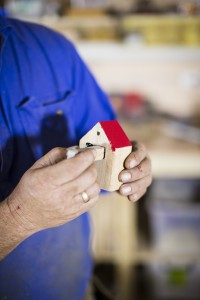 Use timber scraps to stamp the window and door. My window is a 1cm square and my door is about 1cm x 2cm. Dip the end of the small stamp into black paint then press onto the house in the window positions. Repeat with the other stamp to make the door shape.
Step 7: Rope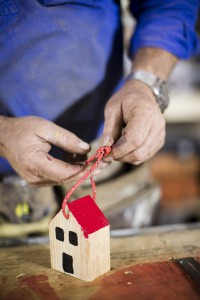 Thread rope through the hole. Tie a knot then trim excess length.
Final result: DIY Xmas Decoration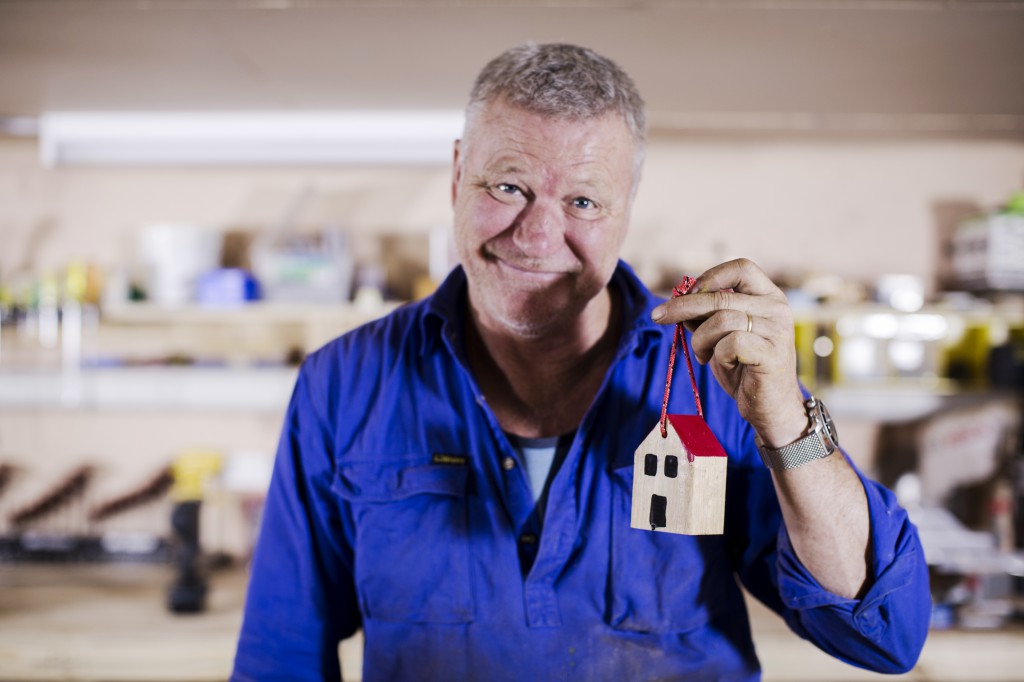 Related: Do it Yourself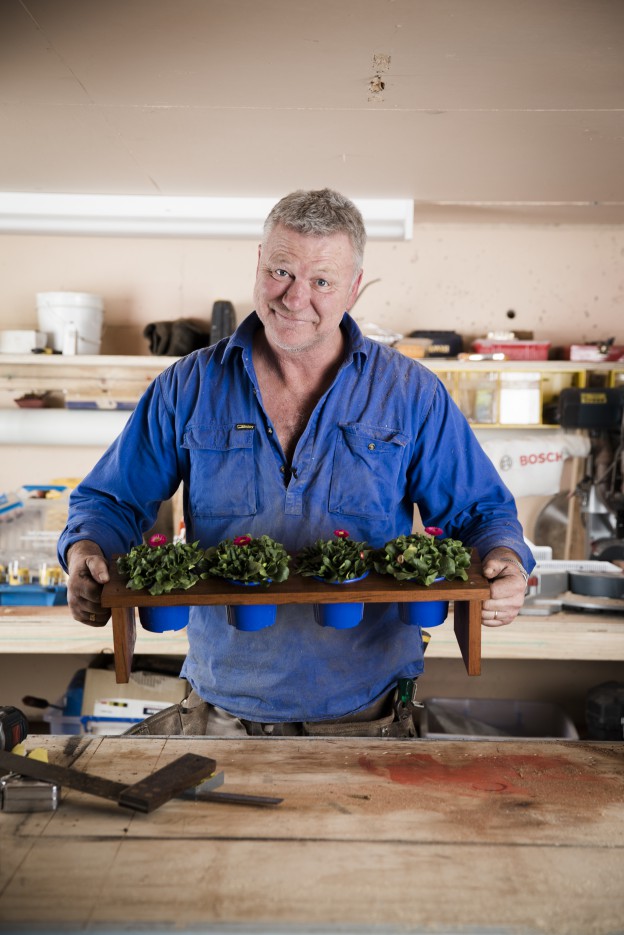 https://www.youtube.com/watch?v=u8rgQEJNKzw Do you want your kitchen window sill to look greener? Then watch this how-to video to make the perfect shelf for your pots. This simple timber plant stand, for inside or outside, is just the thing for ... [read more]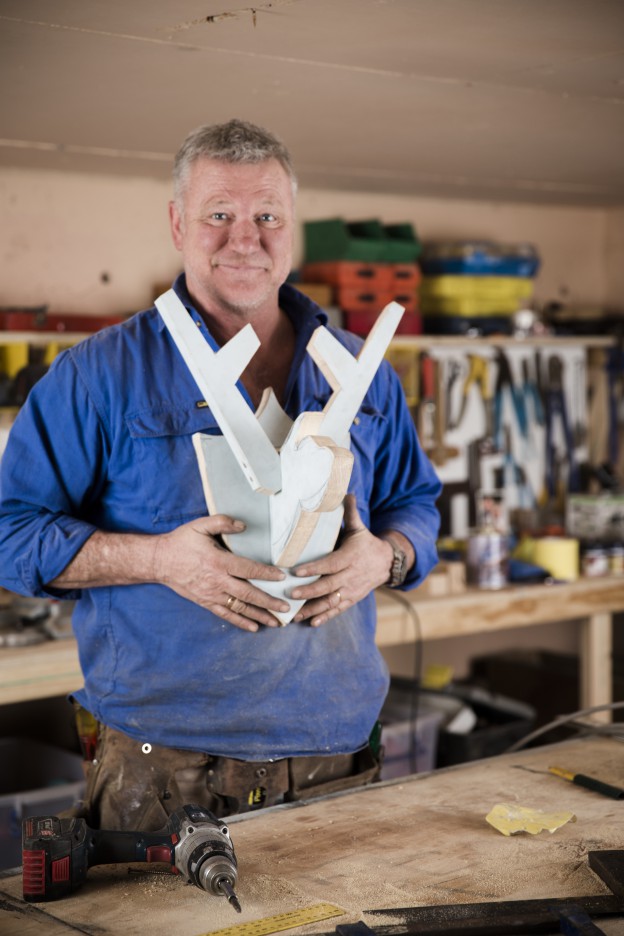 https://www.youtube.com/watch?v=mG8xV2PAkLw This is a chance to use your creative skills and have fun with designing your own deer head with antlers. It can have a modern or classical look or even a Christmas feel. Check out the DIY instruction ... [read more]