These art boards are a great way to show off your kid's art work and knowing how many masterpieces come home each week from school, its also an easy way to update the displays.
Have a look at the how- to video and the pictures below, to check out the easy instructions, including a safety tip when using power tools.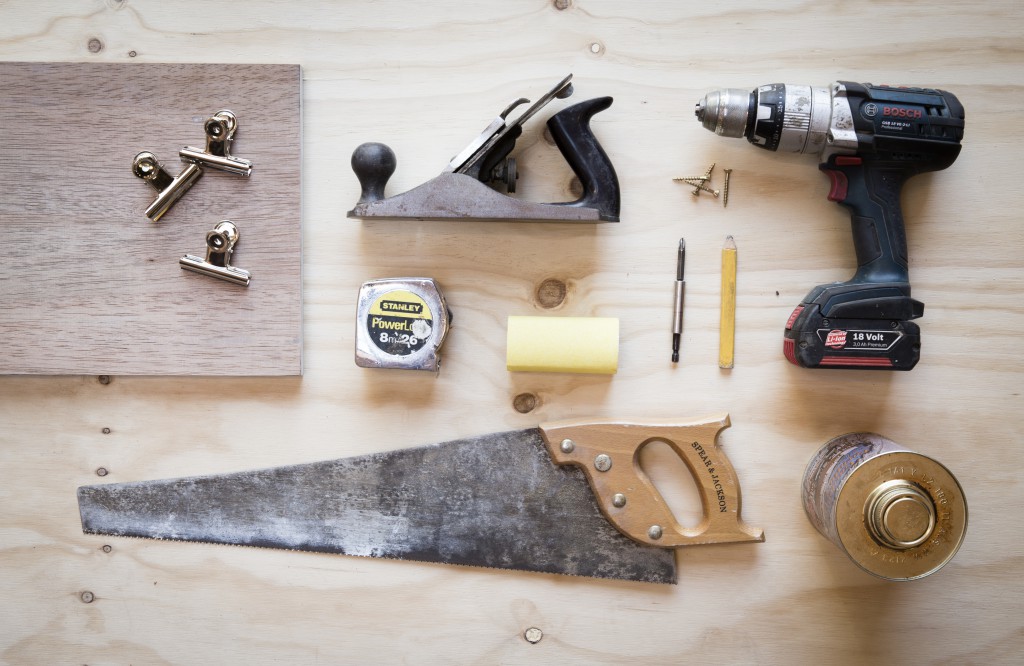 Step 1: Position A4 paper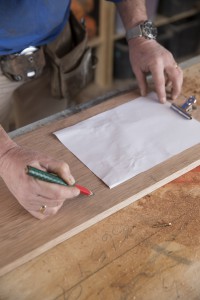 Position A4 sheet and bulldog clip on top of the timber.
Step 2: Mark out the border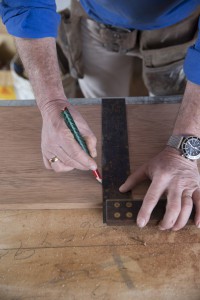 Use a pencil and ruler to create a border around the sheet. I did 280mm across and 370mm down to create an equal border.
Step 3: Cut the timber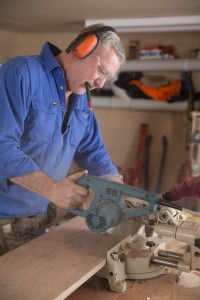 Cut the timber to size using a drop saw or handsaw.
Step 4: Shape the edges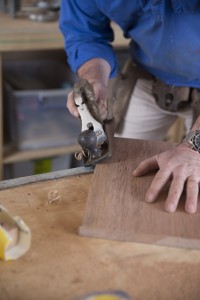 Use a hand planer to shape the edges of the timber. This will create a smoother and cleaner look while also making the sanding process easier. The best way to plane timber is by starting with the side grain (two longer sides), then across the end grain (top and bottom) to ensure the ends don't split.
Step 5: Sand the timber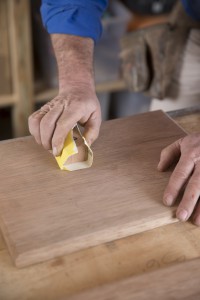 Sand the timber well for a much smoother finish.
Step 6: Stain the timber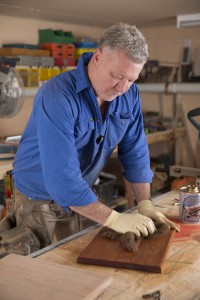 Use a cloth to stain the timber. Latex gloves are essential to avoid staining your hands. Leave to dry.
Step 7: Mark the drill point for the bulldog clip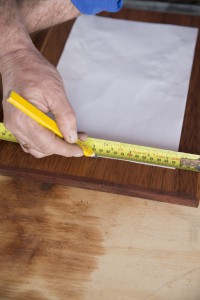 Position A4 sheet and clip onto the timber. Measure halfway across the top of the timber and find the centre point. With a 285mm top the middle point sits at 142.5mm. Place bulldog clip on the 142.5mm point, bringing it 1cm down from the top.
Step 8: Screw the bulldog clip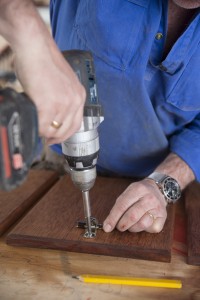 Screw bulldog clip in place using a drill and clip in the artwork.
Final Step: DIY Art Board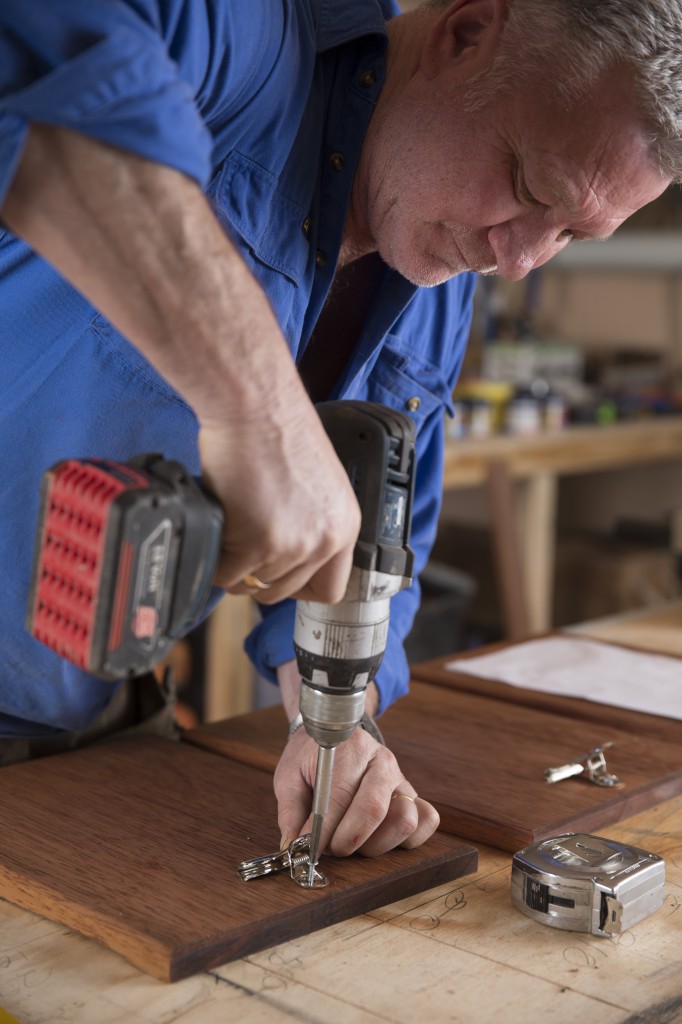 Related: Do it Yourself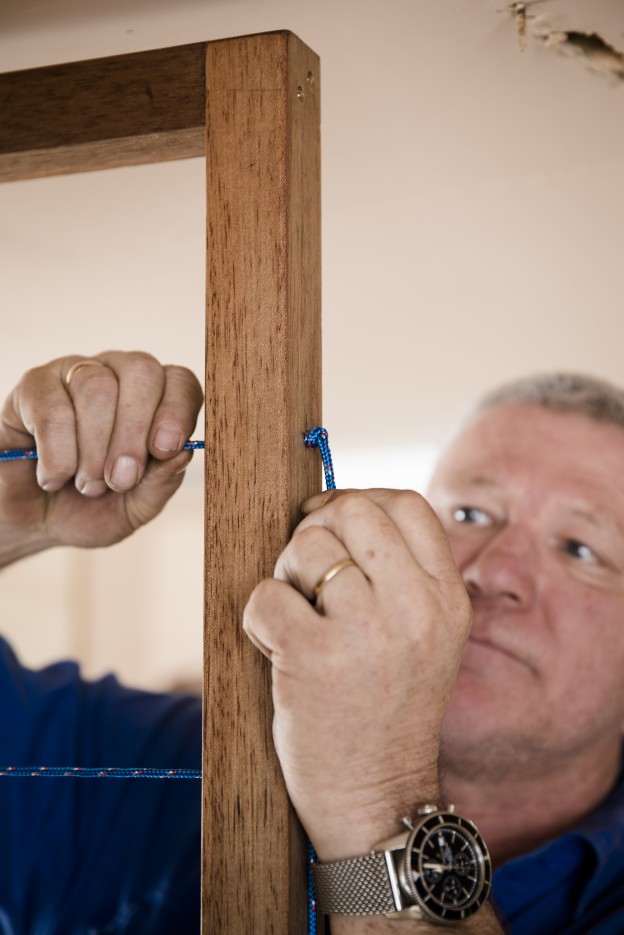 https://youtu.be/8iee3OCNHTg Here is a great idea to keep your magazines tidy and in order. Take a look at this how-to video of creating this easy magazine wall display. The pictures below also show how simple it is to create this timber fram ... [read more]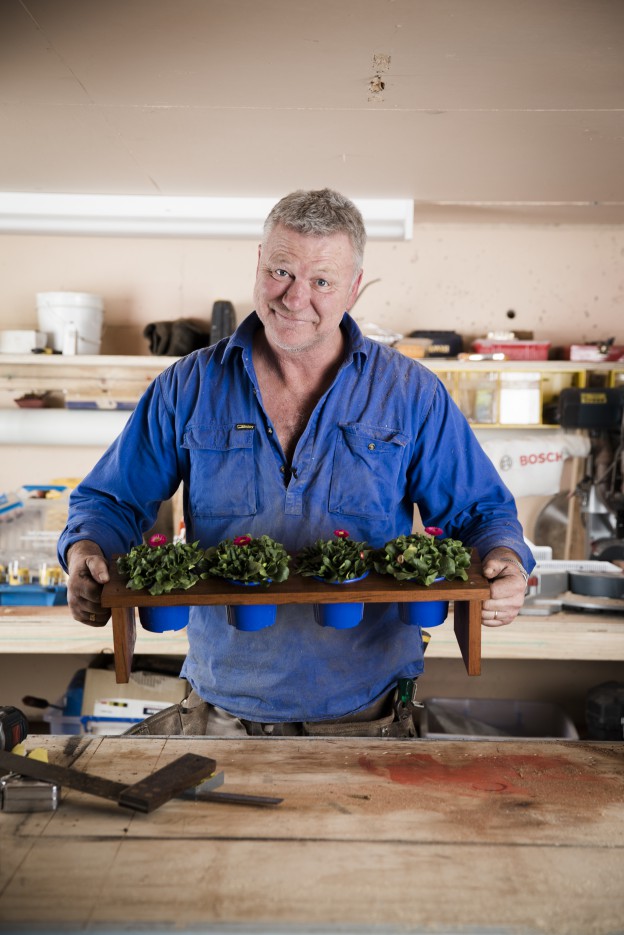 https://www.youtube.com/watch?v=u8rgQEJNKzw Do you want your kitchen window sill to look greener? Then watch this how-to video to make the perfect shelf for your pots. This simple timber plant stand, for inside or outside, is just the thing for ... [read more]