Do you want your kitchen window sill to look greener?
Then watch this how-to video to make the perfect shelf for your pots. This simple timber plant stand, for inside or outside, is just the thing for your herbs or flowers.
Check out the photos below to see how easy it is to create this great stand that frames your pots.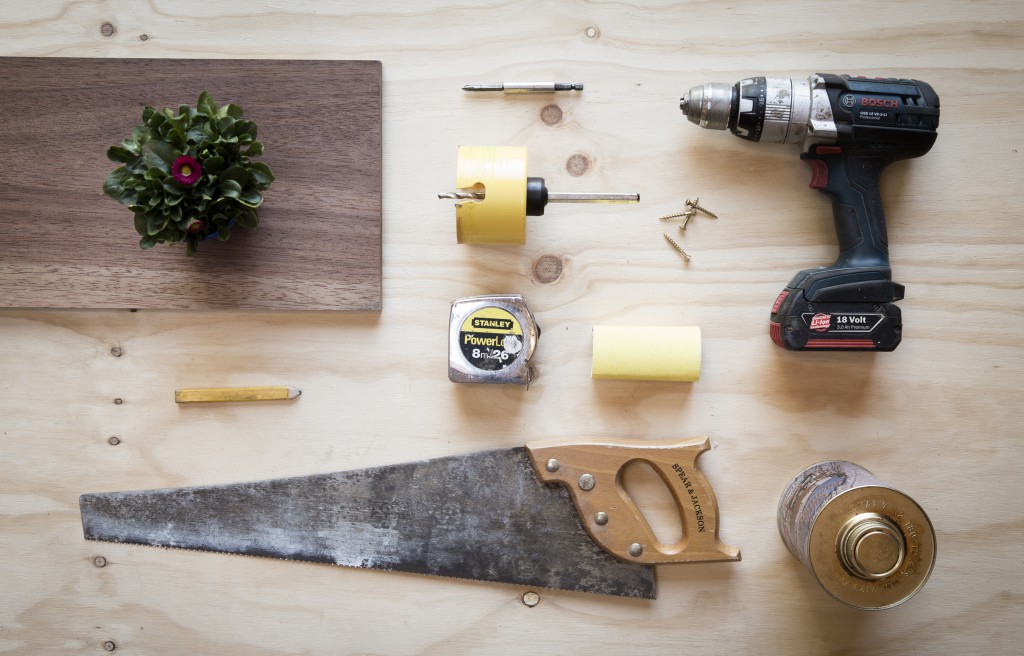 Step 1: Measure and mark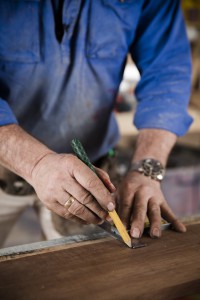 Use your measuring tape and pencil to mark out where your round holes will be drilled in your length of timber. Choose a piece of wood that will fit well on your windowsill. My piece of timber is long, so I'm going to cut it in half and use the excess to make the legs. Make sure you measure out the spaces in between your holes evenly.
Step 2: Cut your holes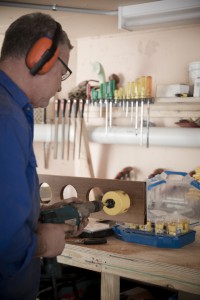 I've used a holesaw drill bit, which will come in handy for future projects if you decide to invest in one. I've measured the pots and picked a holesaw that matches the size of the pots to give them a perfect fit within the shelf.
Step 3: Sanding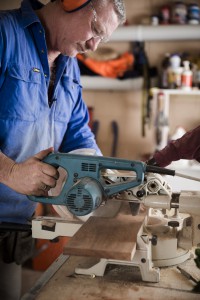 Sand your timber down, then cut the two leg pieces from the wood using the drop saw.
Step four: Screw in the legs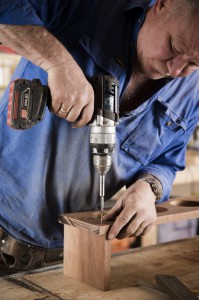 Next you need to screw the top onto the legs. Drill down through the top into the legs and insert three screws on each side. The timber I've used is hardwood, so when you go to drill the legs on, it's going to be tougher for the screws to countersink on the surface. Use a bigger drill bit to put a countersink hole at the top so the screw sits flush.
Step five: Staining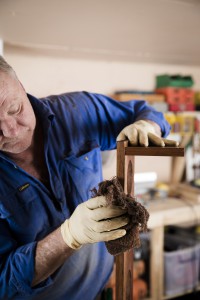 Give the legs a bit of a sand down to smooth the surface and get rid of any sharp or rough edges. Then, wearing gloves, wipe on the all-weather stain, so your shelf looks great and copes well with being outside.
Final Step: DIY Flower Pot Holder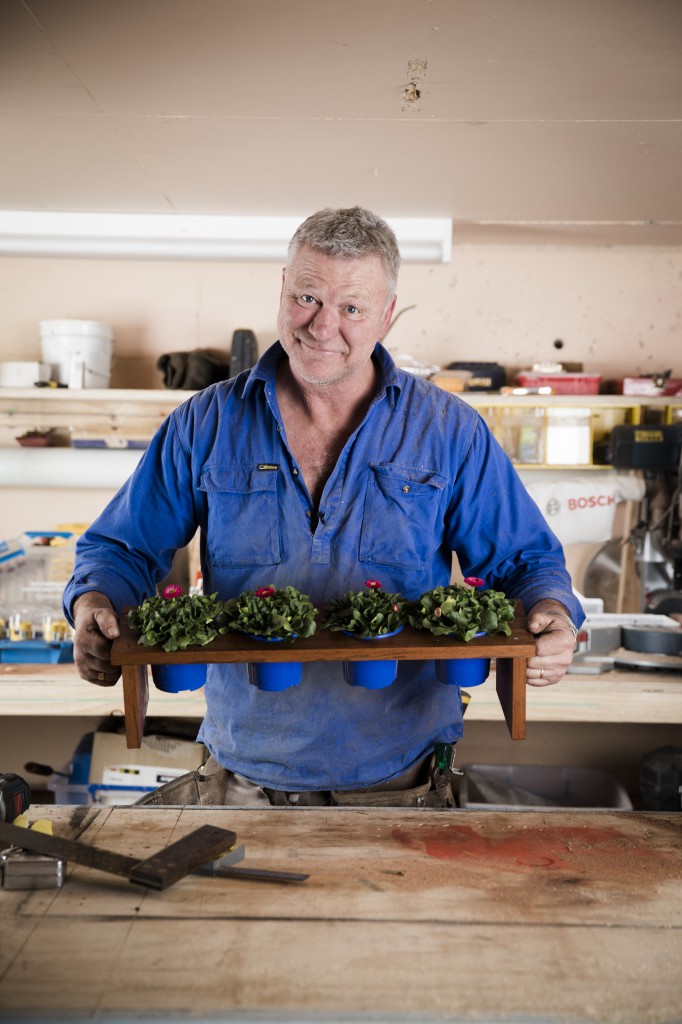 Related: Do it Yourself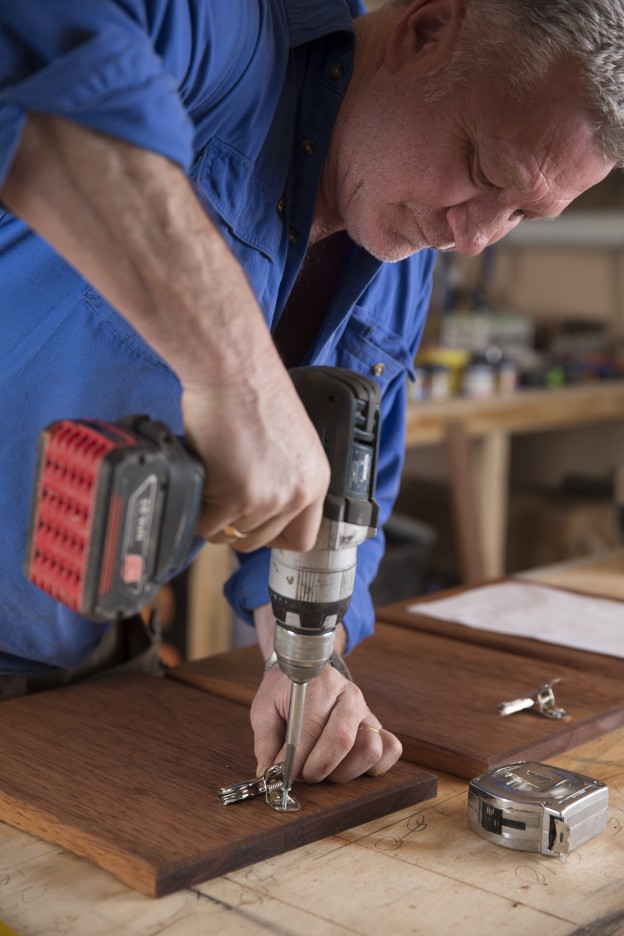 https://www.youtube.com/watch?v=Exh6v5Gr5hU These art boards are a great way to show off your kid's art work and knowing how many masterpieces come home each week from school, its also an easy way to update the displays. Have a look at the ... [read more]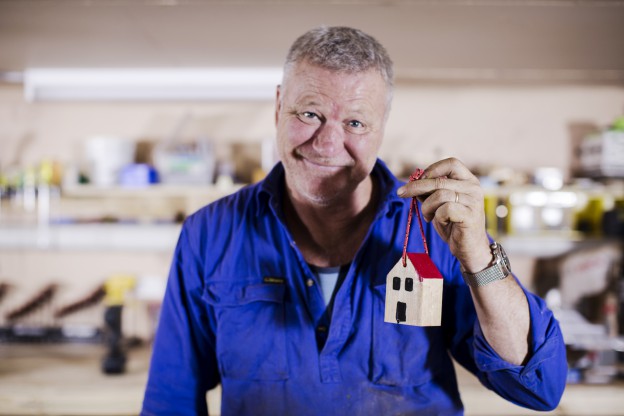 https://youtu.be/12p2w0fVU3o Creating Christmas decorations for the tree can be simple and fun. All you need is timber, a drill, paint and a rope. Watch this how-to video and check out the pictures below on how to create this little Christmas ... [read more]