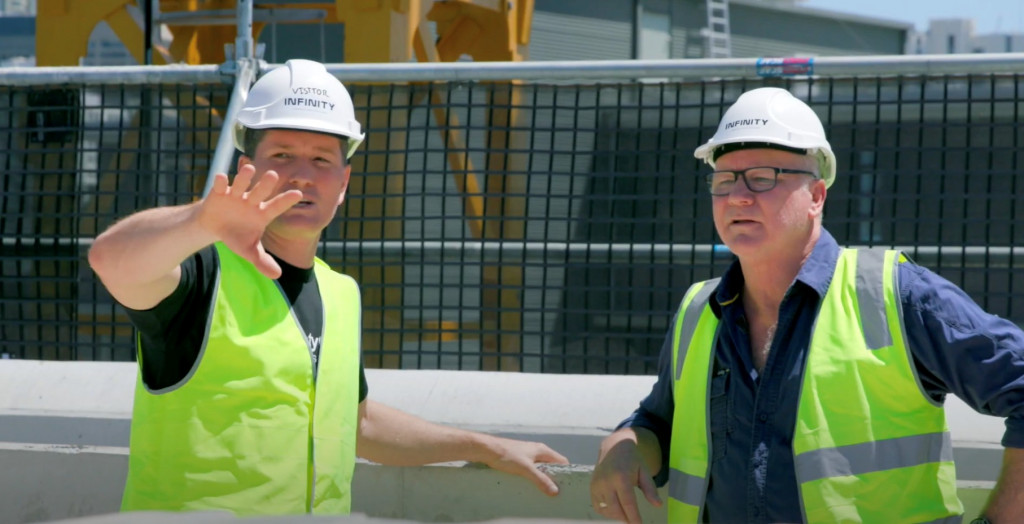 Scott Cam, SafetyCulture ambassador, shares his wake-up call and why one incident in the workplace is one too many.
It seems strange to say this now but safety wasn't a big priority when I started out in the carpentry game back in the 1970s. There were no OHS guidelines and safety managers cracking down in high-vis. It wasn't that people didn't care, but there was a job to be done and you just got on with it.
I worked on the tools as a residential carpenter, starting out as a 17-year-old and still carrying a nail bag when I was 50. It's a dangerous job if you don't have your wits about you at all times, so it's no surprise that I've seen plenty of accidents over the years. I've had my own scrapes too. I remember one time when I fell off a two-story roof because there was no guardrail. Thankfully I fell onto a hill, rolled to the bottom, got up and went back to work.
On another occasion I nearly cut a finger off with a band saw and had to have it sewn back on. I've seen my brother and plenty of other blokes lose fingers, and I've had more than 100 stitches over the years. It seems like we were getting stitched up all the time when I think back now. It was just part of the job.
Thankfully people are much more safety conscious than when I started plying my trade. But for all the talk around safety, we can still do better. It was a realisation that really hit home once I had people working for me. I was acutely aware of the need to make sure my teams made it home at the end of each day. And that responsibility went beyond putting up posters. It required the right tools and training to make happen. This was hard to find.
I still remember a tragic case in Western Sydney back in 2009 when a 19-year-old collapsed and died with heat stroke after installing insulation. He hadn't had any training.
As a father of three, I couldn't help thinking about one of them going off to work one morning and not coming back. One of my boys is an engineer who regularly goes up and down scaffolding on construction sites. The thought shook me. Words alone weren't enough, we needed action.
At the end of the day, construction is still a dangerous trade. Tragic accidents are still happening, like the 23-year-old who was killed after falling through a roof at Curtin University late last year. Now we've got the pandemic, which has made every workplace high risk. It's not just worksites anymore. One missed step in COVID-safe processes now puts your people at risk of transmission.
I'm glad to see how young people are stepping up when it comes to safety, COVID-related or otherwise. They are focused on safety rather than being told to be safe. It makes a difference when people own things.
This is something we must encourage. There's nothing more disheartening than raising an issue and having it get lost in the shuffle. Having a say needs to be met with robust incident reporting and decisive action — that's what will keep us all accountable.
Now more than ever, traditional top-down compliance models should be replaced by ones giving workers more control. It's the front-line employees, not the executives, who actually deal with each and every safety process. As the eyes on the ground, they are better placed to improve and drive safety practices. But they need to be given the right tools and conditions to drive it.
First published on SafetyCulture.com