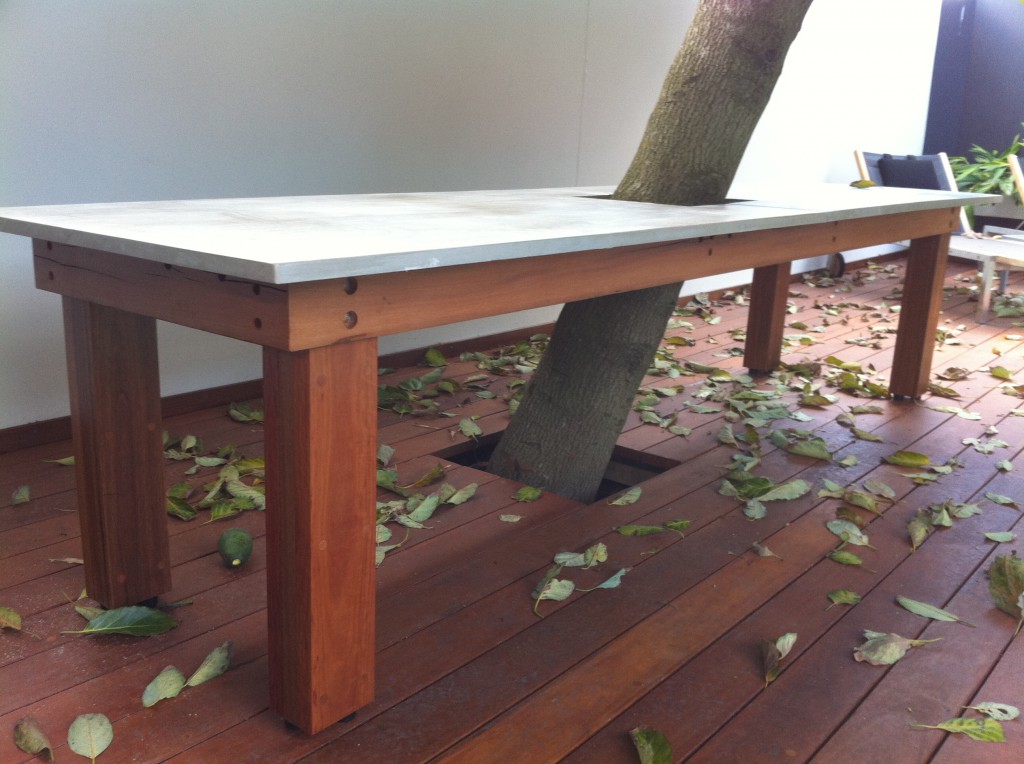 For my first interest story I came up with an idea of incorporating my beautiful avocado tree to come out of the deck at my home. My avocado tree created the best natural umbrella for the deck so we decided it was the perfect place for outdoor dining.
With this idea, I started to get to work. Using some recycled oregan for the base and FC sheeting for the top, I made the base down in the workshop and then reassembled it around the tree.
The base was made to suit the FC sheet 2400 x 1200 x 25 thick. It's a very simple construction of a perimeter beam mitred at the corners and galvanized bolts to the legs.
I painted the base with an intergrain product, Dimensions 4 Primer the DWD top coat. This product is terrific for external timber protection (see Mudgee – Follow The Build Part 8). The FC sheet was cut in half and then the opening for the trunk was cut in because of the weight of the FC sheet. Once done, I sat it on top of the base unfastened.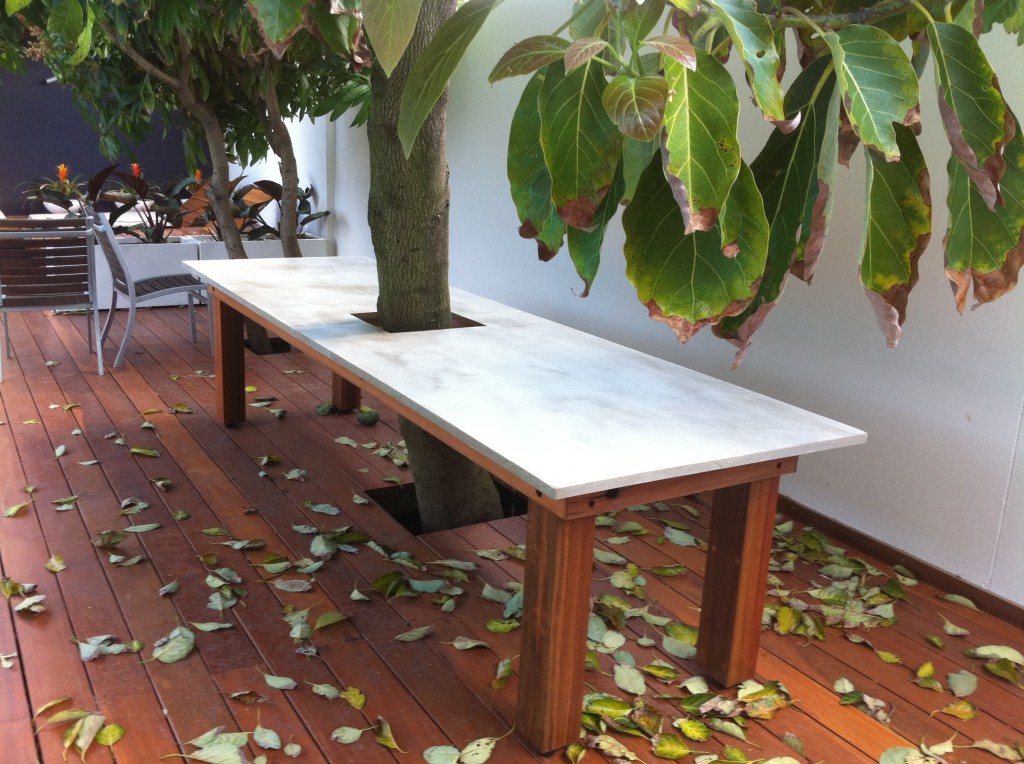 The end result above. We have had many a great family dinner and lunch under the shade of the old avocado tree.
Well that's it for the moment folks. Keep following my Interest Stories and let me know your thoughts via my Scotty Cam Facebook Page. 
Won't be long till the next Interest Story where I explore another idea that you can use.
Until then…
Related: Interest Stories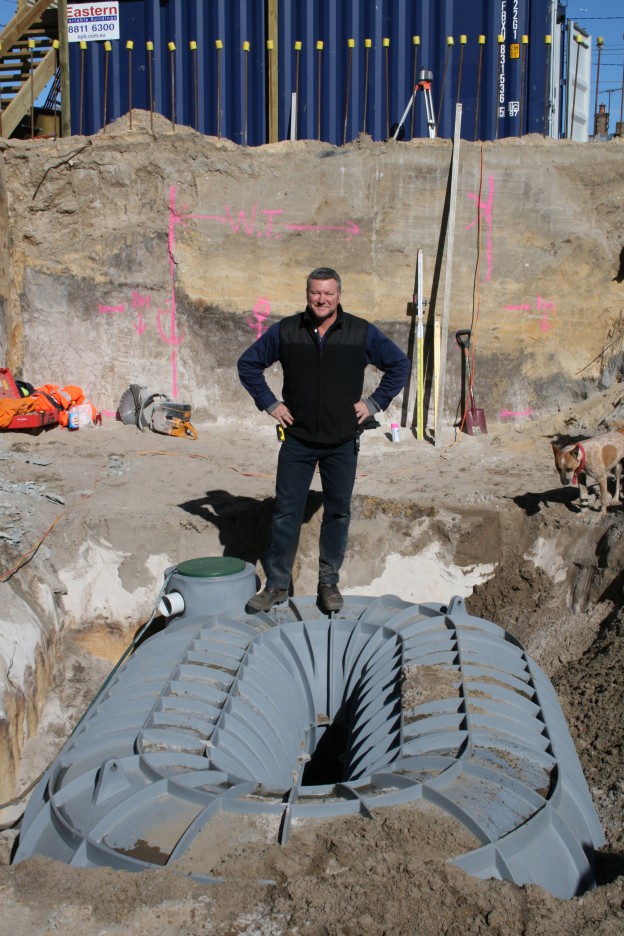 These days recycled water is the way to go. Why we got rid of rainwater tanks years ago is beyond me. I'm glad to see them coming back. We know that rainwater is a valuable source. Using rainwater not only helps to reduce your bills therefore s ... [read more]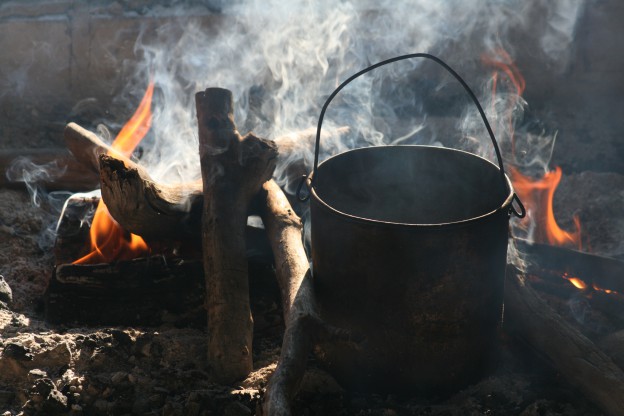 One of my favourite things to do is Boiling the Billy. Boiling the Billy is most often making tea. Waltzing Matilda is best know for it's first verse and chorus which was changed later by the Billy Tea Company to "And he sang as he watched an ... [read more]